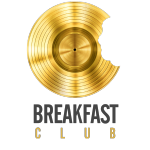 Breakfast Club is a collective, comprising F/H Block's head man Hank Hughes and his producers and artists, working with Big Bed Records' principal writer Mark Herbert.  Breakfast Club will also invite guest artists to appear on individual tracks from time to time.  The band's style is Pop, Soul and Retro Stylish.
The latest Breakfast Club single is "Want It All" with Stephanie McCourt on vocal duties.  The curtain-raising Club Mix has gone down a storm in the UK's clubs and reached #8 in the Music Week Commercial Pop Club Chart.
B'n'B, the band's debut single, reached Number 10 in Music Week's Upfront Club Chart.  The track also made #1 on Soundcloud's Fame Magazine's Best New Music list.
The Best We Can, the follow-up single,  will be re-issued on Friday August 28th following its initial success.  It is an anthemic, soulful song fronted by the sublime Jem Cooke (http://www.fblockmusic.com/jem-cooke).  The song has now hit over one million word of mouth streams on Spotify.
The song was written by Mark Herbert and Hank Hughes. The track was produced by Breakfast Club members; Mac & Phil, Michael Biggs and Hank Hughes. Mac & Phil are perhaps best known for their work with Emeli Sandé. The song is now approaching 700,000 streams on Spotify.
F/H Block
F/H Block Music is a globally renowned music entertainment powerhouse based at the Ealing Film Studios complex in West London. It is home to some of the world's most sought after producers and songwriters and has produced Grammy nominated and award winning albums and singles such as Emilie Sande's "Our Version of Events", Sam Smith's "In the Lonely Hour" and "PILLOWTALK" by ZAYN.
Clients include Beyonce, Rihanna, Zayn, Emeli Sande, Little Mix, Ed Sheeran, Sam Smith and J Hus to name but a few.